SALMON ARM CITIZENS PATROL is a registered society in Salmon Arm, British Columbia, and our members are RCMP associate volunteers.

We want to make a direct contribution to the safety and security of the Salmon Arm area so that all may enjoy living and working in this wonderful setting.


We ask our members to commit to at least one 4-hour patrol a month and to attend most of our monthly meetings.
We patrol vulnerable areas in Salmon Arm and Canoe and conduct "Speed Watches" using radar-triggered speed boards on city streets as a proactive reminder of safe driving speeds. Our members also contribute in other ways - such as assisting at certain community events, checking for stolen vehicles, and checking to see if trailers are properly connected and hitched.
There are no fees involved, and SACP provides jackets, shirts, and caps in addition to RCMP issued ID photocard.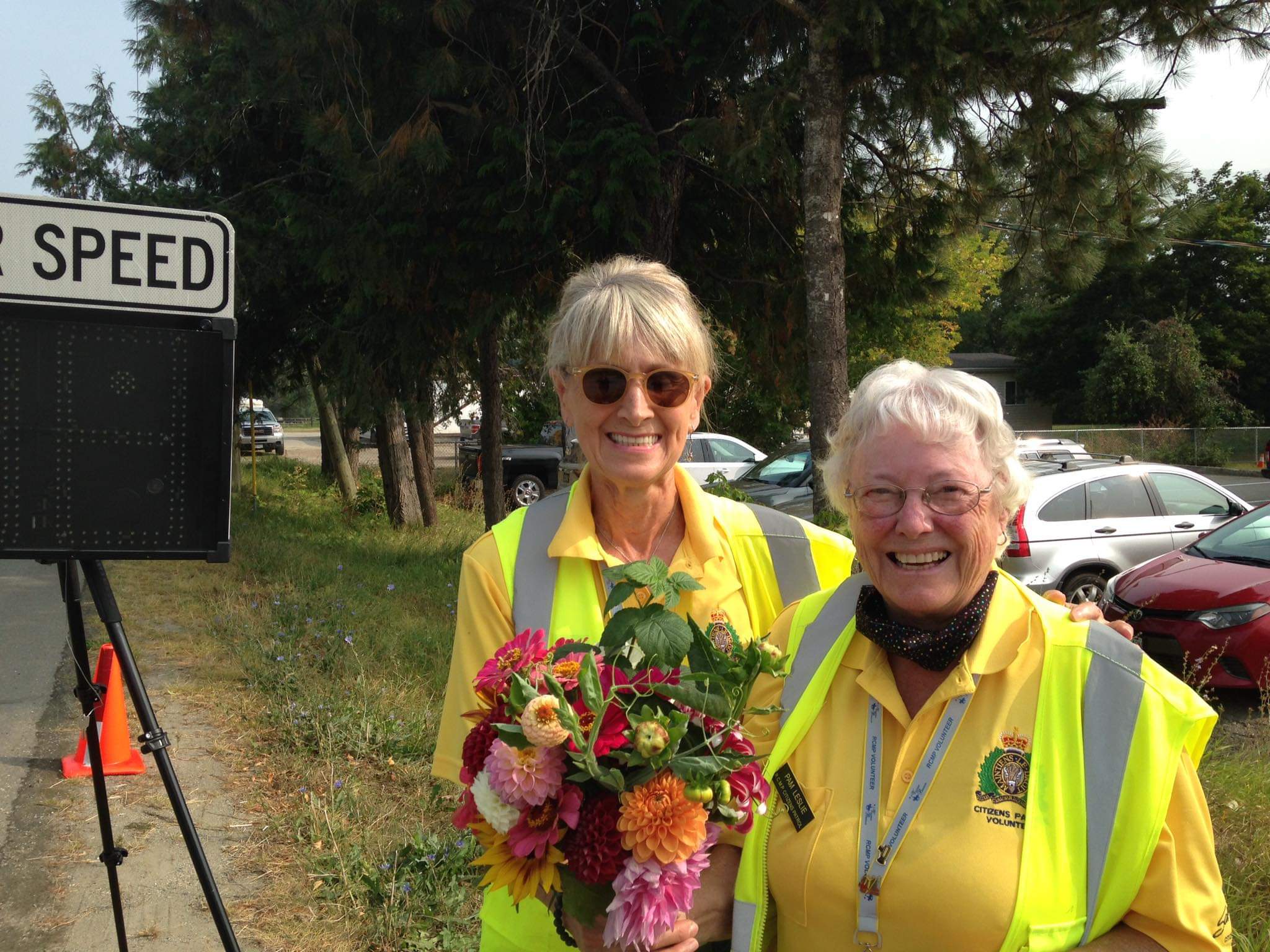 "Thank you" flowers for conducting Speed Watch in a school zone from an appreciative visitor to Salmon Arm.
////////////////////////////////////////////////////////////////////
"I wanted to write and thank you once again for offering your assistance for our "Coldest Night of the Year" event. You came to us when we did definitely need some help..."
Melanie Bennett - Shuswap Food Action Society