You receive SACP Training In A Variety Of Areas
learn how to make our community safer by acting in a pro-active fashion
learn CPR and how to use Automated External Defribrillators - AEDs
operate computer tablets, radar speed boards and other equipment
how best to interact with the public and respect our status as RCMP volunteers
increase awareness of suspicious activities to be more effective while on patrols
become aware of current local crime trends for more effective patrols
There are 3 basic types of training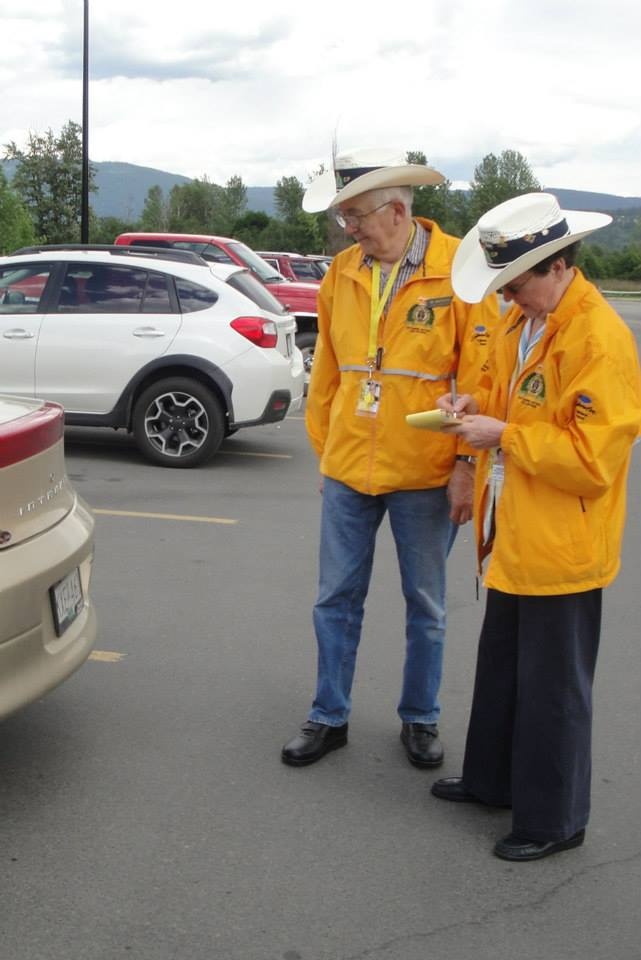 1. Initial Training Patrols
Normally, there are 3 training patrols guided by two experienced trainers. These patrols are used in conjunction with your detailed "Yellow Binder" training manual which is exclusive to SACP.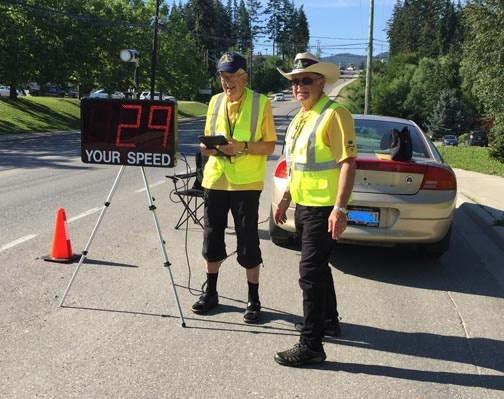 2. Monthly Meeting "Teaching Moments"

There is a short training "Teaching Moment" component at each monthly meeting to either review specifics such as Speed Watch (shown above) or learn of emerging items suggested by our RCMP Detachment or fellow SACP Members.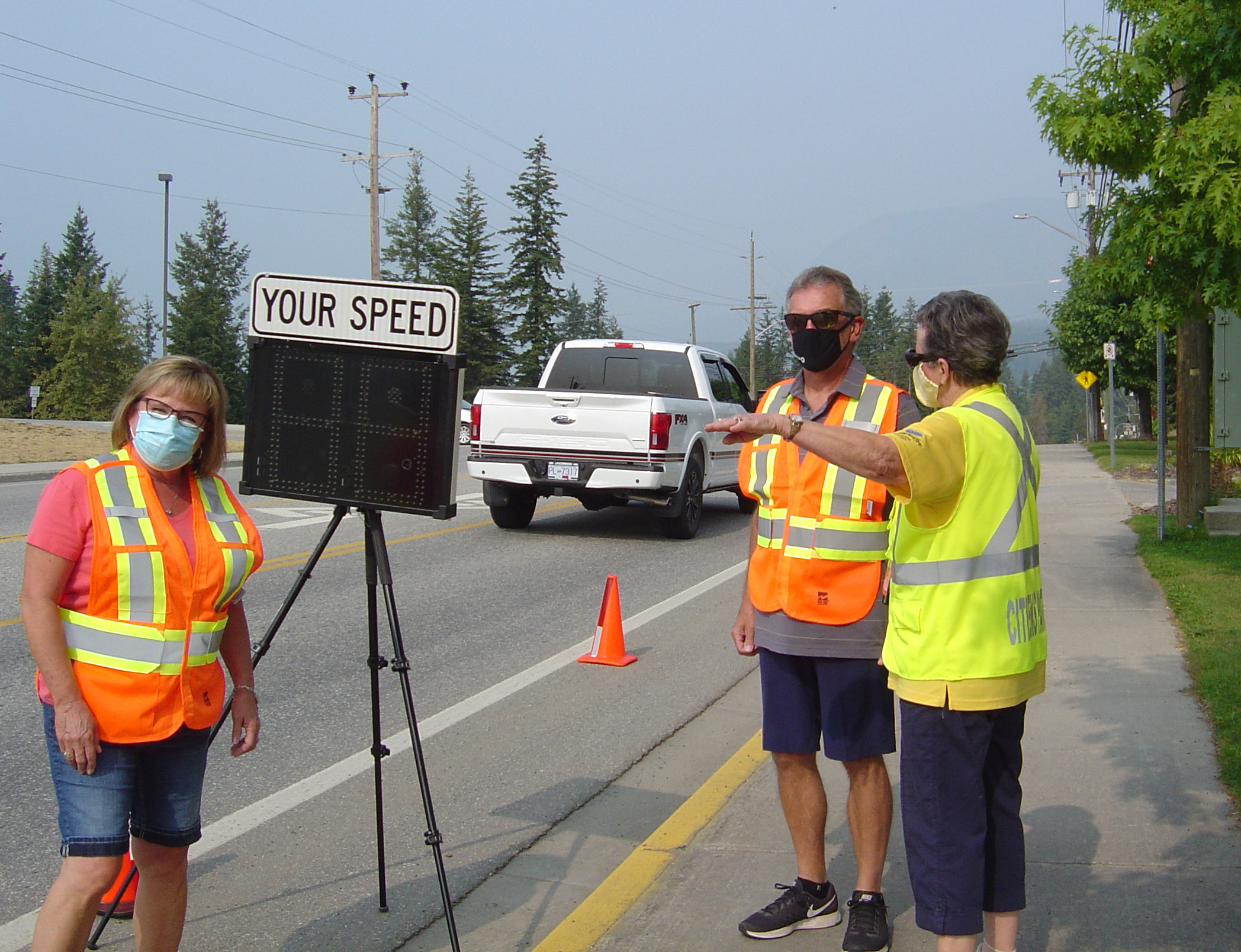 SACP Past-President Paula instructs the newly formed Blind Bay Citizens Patrol on how to conduct a Speed Watch.
3. Specialized Training
SACP Members receive professional St. John's Ambulance training in first aid, CPR techniques, and the proper use of Automated External Defibrillators as shown below.